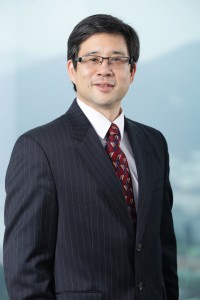 It is with great enthusiasm that I invite you to join the conversation that we are starting at HKUST about the challenges and opportunities facing businesses and policy-makers in emerging markets via the establishment of the HKUST Institute for Emerging Market Studies (HKUST IEMS). We are very happy that EY has agreed to partner with us in this exciting venture by providing generous financial support for the Institute's activities for an initial five-year period (2013-17). The Provost, the Dean of the School of Business and Management, and the Dean of Humanities and Social Sciences led the efforts to establish the new Institute.
Emerging markets will soon account for the majority of global GDP, led by a rising Asia, and their emergence is transforming global economic relations, international politics, and the business strategies of multinational companies. HKUST, as a globally elite university whose location makes it a gateway to China and other Asian economies, is well-positioned to become a thought leader on issues facing emerging markets. HKUST has over 40 faculty with research interests in emerging markets, mainly from the six Business School departments and the Division of Social Sciences.
In order to realize this larger objective, IEMS will focus on three goals. The first is to promote high-quality faculty research and research collaboration on issues of practical importance to businesses and policy makers in emerging markets. The Institute will provide funding for faculty research projects and develop collaborations with research partners worldwide, including the network of research centers in key emerging markets being supported by EY. The second is to communicate relevant research findings by HKUST researchers to the business and public policy communities through reports, newsletters, events and online content, so that they can have maximum impact on the public discourse about emerging markets. Finally, the Institute plans to provide a platform through its events for increasing knowledge, awareness, and exchange of ideas about issues facing emerging markets among academics, the business community, government officials, and other interested parties.
It will give me great satisfaction if IEMS can successfully achieve its mission by encouraging and supporting HKUST faculty to produce world-class research on emerging markets that will have a meaningful impact on the real world, and by providing a forum that will engage faculty, students, businessmen, public officials, civil society, and the broader public in learning about and discussing the important issues affecting the world's most dynamic economies. We hope you will join us in this endeavor.
Sincerely,
Albert Park
Director, HKUST Institute for Emerging Market Studies