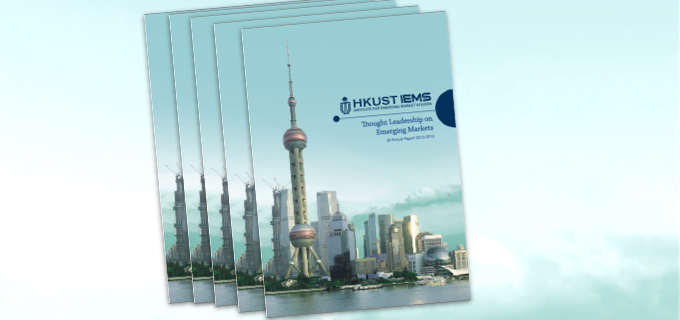 This report details the progress the Institute has made over its first two years. Highlights include descriptions of the 28 individual research grants funded by HKUST IEMS, as well as short write-ups on our wide array of events and publications from the founding of the Institute to June 30, 2015, which include 16 conferences and workshops, 11 policy and business talks, 20 academic seminars, 9 thought leadership briefs, and 27 academic working papers.
Download PDF
Part 1 (7.4Mb), Part 2 (4.3Mb)
The PDF is available in 2 parts due to this web site's file size limit. To request a single PDF file please send an email to iems_AT_ust.hk . Thank you for your support and understanding.
Request a Print Copy
Please send an email to iems_AT_ust.hk for further instructions. Postage fees may apply.